Sigh,
So there have been a couple of Deadpool Variants recently. See here. As we all know, Deadpool is pretty much the smartest person in the Marvel universe because he knows he is in a comic book. As such, he most likely knows everything that has happened - including mind-wipes.

So here is a Deadpool variant for Amazing Spider-Man 620, that would probably annoy some Anti One More Day supporters.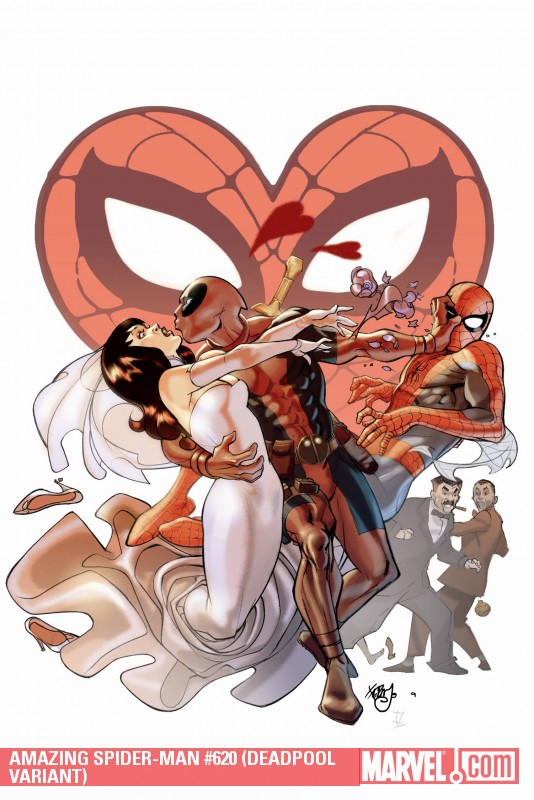 Personally, as a reader who was not all impressed with the One More Day storyline, this image reminds me that Marvel has not forgotten about the whole One More Day problem and hopefully will fix it up soon.
ps. Check out the weird looking Jameson in the background next to Harry.
Comments